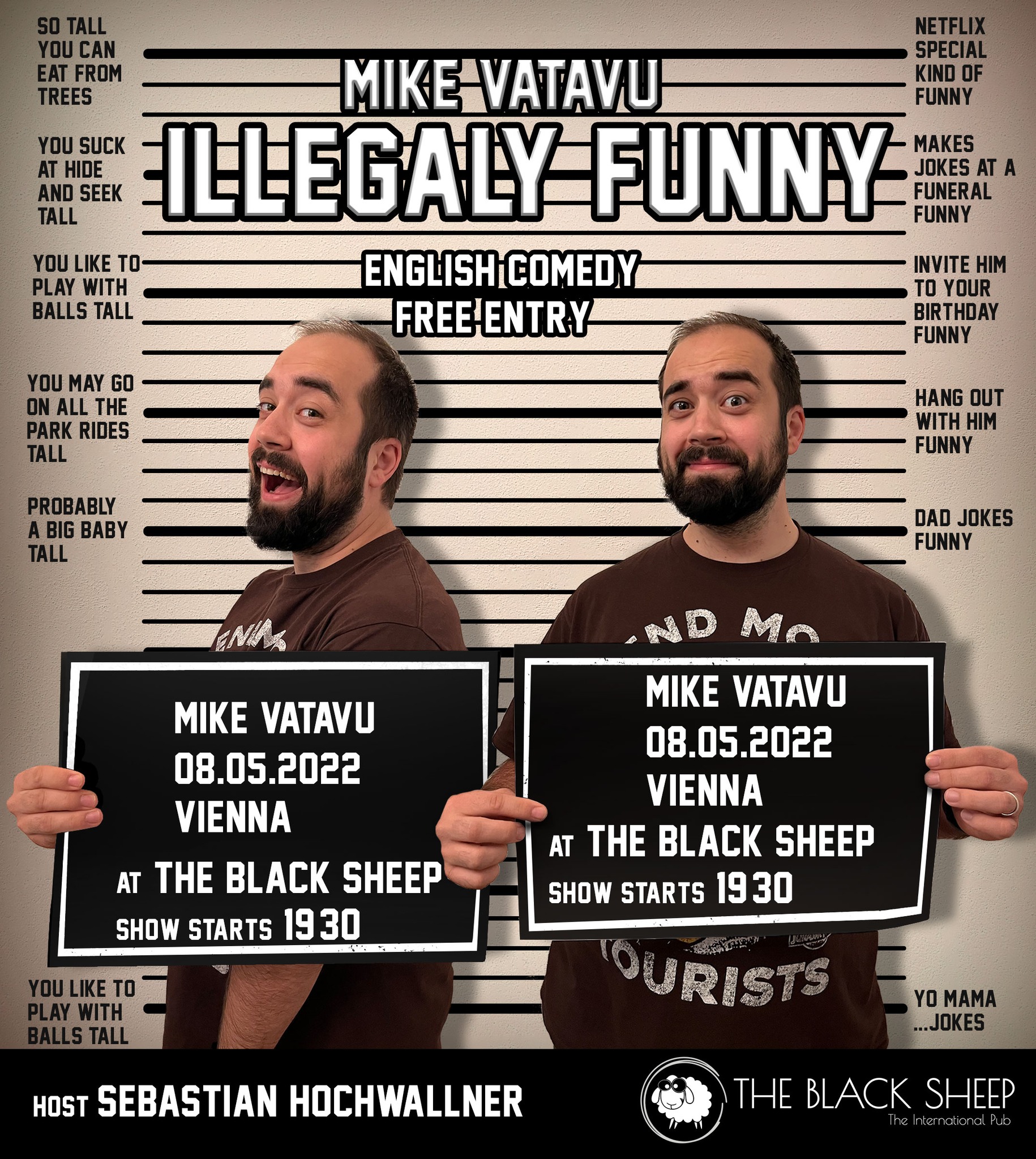 English Comedy Newcomer Night: Mike Vatavu | Ilegally Funny
English Comedy Newcomer Night headling Mike Vatavu
—
about the act:
Mike Vatavu from Romania is a Salzburg based comedian where he made his first steps into comedy back in 2019 and made himself a name ever since. He's now one of the frontrunners of Salzburg's little but yet highly successful English stand up scene!
Finally he's coming to Vienna with his brand-new solo sharing his childhood memories in the golden 90s, which in Romania are just known as the 90s and stories of his daily life – as a stranger in a strange country.
Check him out, performing the first time in Vienna, so it hopefully won't be his last time too!
—
Opening Act: Razvan Florian
—
FREE ENTRY!
Donations encouraged (8-15€)
save your seats here: bit.ly/mike_v_0805