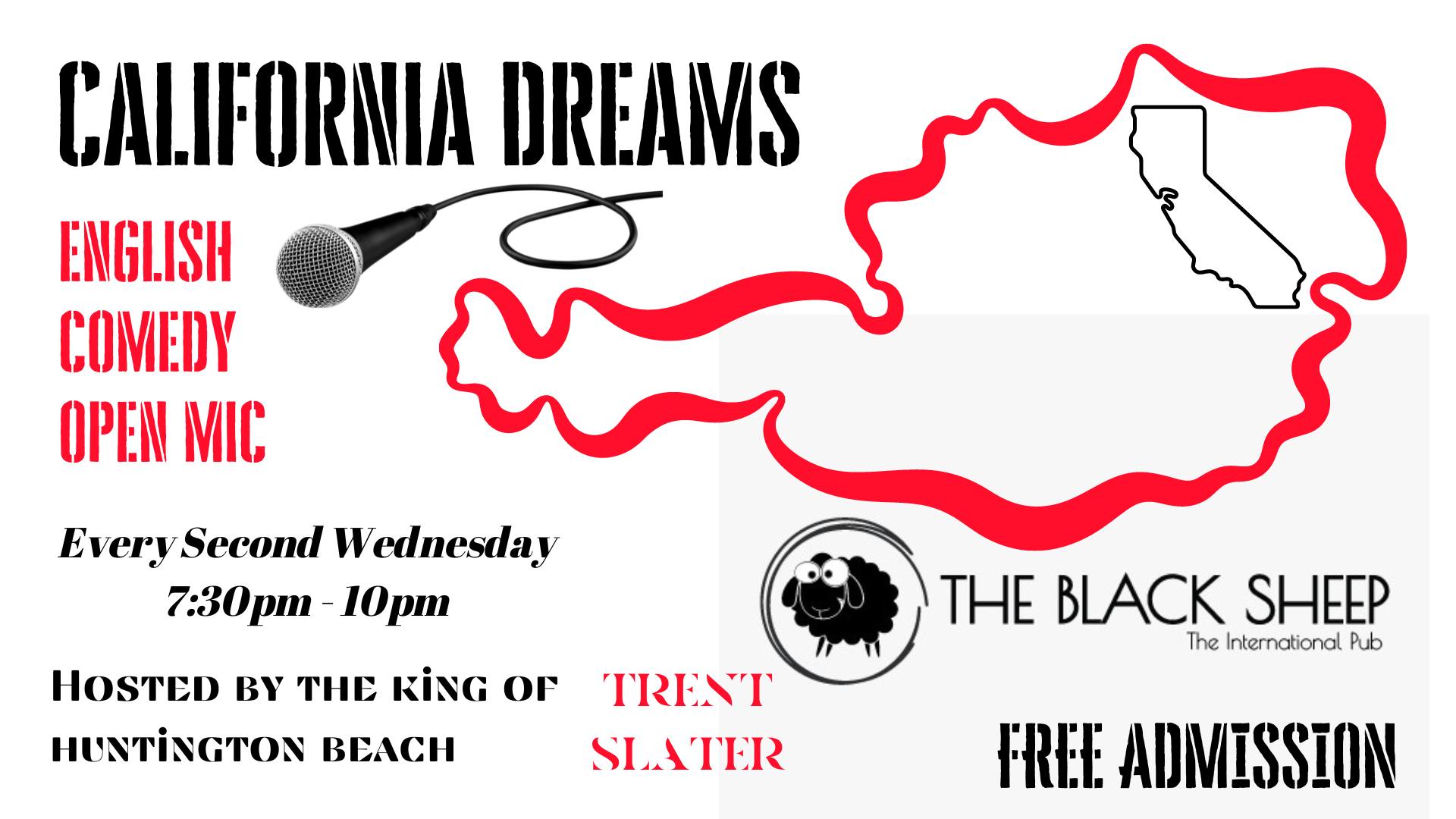 California Dreams – English Comedy Open Mic @ The Black Sheep
Come on out and watch Vienna's fresh faces, up and comers, and seasoned veterans work on new material and hone their craft for the low, low price of FREE, man. We're pushing positive vibes, homemade guac, and Tecates with limes.
Hosted by California beach legend Trent Slater, who is anchoring his yacht/ houseboat here in the Danube for the time being while waiting for the heat to die down back home.
Comics: you know the drill. Hit "spot please" in the discussion – lineups will be posted 3 days in advance.